What is SingleSource?
The SingleSource Turnkey Project Management Program is a comprehensive solution for all your polymer flooring requirements.  It includes everything you need, from start to finish:  initial consultation, custom coating specifications, construction, maintenance and qualification, and warranty phases.  We manage the entire process and save you the trouble of a managing all of the details of a major project.  One point of contact keeps it simple for you.
How we do it.
We make it all work with our dedicated 3C approach:
Coatings: Protective Industrial Polymers (PIP) manufactures a comprehensive line of customized floor products and systems to meet and exceed the stringent demands of your unique business. Our product breadth is unparalleled in the industrial coatings marketplace. From general purpose coatings and mortars, ESD and ignition control solutions, to chemical-resistant, antimicrobial and decorative systems, you can be assured PIP has the right solution to satisfy even the most demanding safety/quality program specification.
Contracting: We work with a network of recognized contractors to ensure your installed floor meets the intended specifications. All SingleSource projects are warranted for your complete confidence.  We recognize that the best polymer flooring project is only as good as the people behind it – and we have spent years developing the relationships necessary to create these unique teams.
Consulting: Our SingleSource Turnkey Solutions Manager is skilled in diagnosing concrete floor problems and recommending the right solutions to meet end user's dynamic requirements. Our team possesses and shares the field, installation and manufacturing experience necessary to properly support a project and see it through to completion. Contractors and customers from around the globe have relied on our consultative expertise to find solutions for their safety, quality and protection concerns.
What does this mean for you?
Protective Industrial Polymers' SingleSource Turnkey Project Management Program has been designed to ensure a hassle-free experience.  This means you get superior flooring products, professionally installed with unsurpassed project management resources, all executed via a dedicated project team.
SingleSource benefits:
Dedicated project manager –  no "finger pointing"
Streamlined "change order" process
Consistency: standards can be duplicated at multiple facilities
One contract / single provider means getting to a solution quickly
One Stop Shop with One Invoice
Peace of mind
Warranty support
Are you are a facility or maintenance professional struggling with managing your corporate floor coating projects?  Look to SingleSource for the relief you need.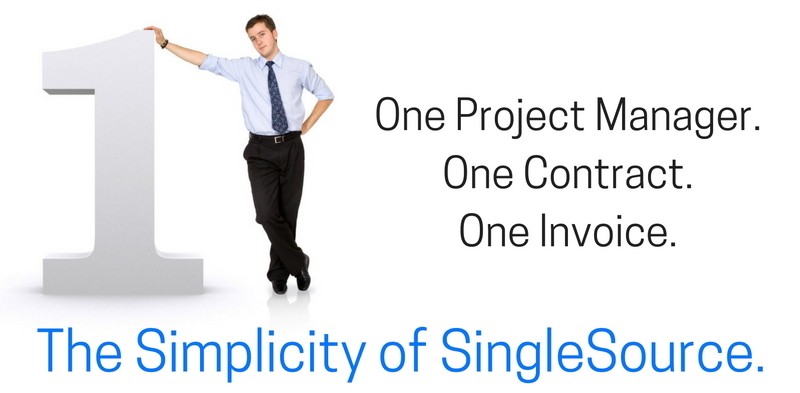 Learn More About SingleSource